An elegant and timeless
Wedding Celebration
Get a detailed-oriented and incredibly organized wedding ceremony that soaks up the celebration of your dreams.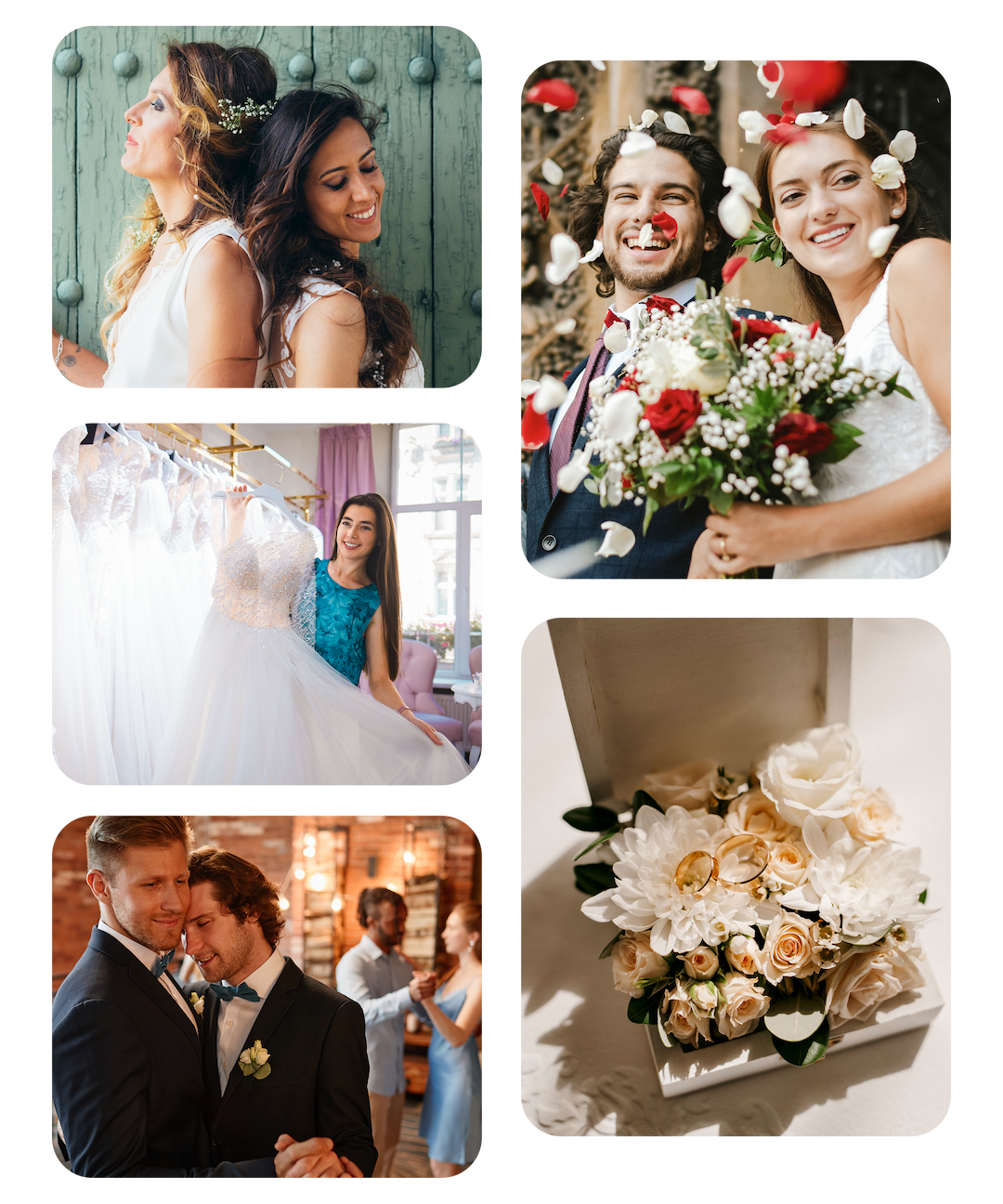 Top Rating
Plan anywhere, anytime with our event planning tools
Start hiring your vendors
Plan anywhere, anytime with our event planning tools
Forums
Ask questions and get answers with the help of other engaged couples.

Are you working with a specific vendor team?
We have a versatile selection of vendors we believe in and recommend to you. But we are also opened to working with the vendors you have chosen. Our chosen vendors share a great work ethic and strive to be the best.


What is the number of WedsPro team members attending my wedding?
The number of team members attending your wedding varies based on the size of your wedding event. But we assign two planners per event. When the size of your wedding event goes beyond 300 guests, WedsPro can increase the team size.


Can I save money using a wedding planner?
Yes, you can! We will assist you with the best ways to stay within your budget and help you access preferred vendor pricing. With WedsPro, you can discern the perfect elements to splurge on and save money and time.


What is the best time to hire a planner?
WedsPro recommends hiring a planner as soon as you decide on a wedding. The timeline is 12 months before the wedding date. But we take on clients with shorter timeframes too. We check that the vendor selections, photography, and venue are in line with the budget.

Testimonials
The kind words of customers.
Thank you, WedsPro, for organizing and making our wedding fabulous and run seamlessly. We had a fantastic day that could not have come true without you! Your guidance, support, attention to detail, and impeccable taste were amazing.
The exceptional wedding planner! The journey that we went through with WedsPro was truly amazing. The team has great passion and patience in its work, from planning to execution on the wedding day. We are grateful for our phenomenal wedding day.
Working with WedsPro was an absolute dream for us. The moment we had a meeting with your team, we trusted you. We were impressed with how well your team handled our vendor meetings and met our needs. Thank you so much!.
The experts from WedsPro executed a memorable wedding day. From the day we started planning, it was stress-free and fun. They picked the best vendors at a reasonable price and took care of the big day. Thank you, guys!.
Why WedsPro
WedsPro is a vertical event production agency based in Canada. We have a passion for creativity and are constantly involved in planning extraordinary weddings, social events, and corporate events. We connect the bride and groom with local wedding professionals. Couples can compare the pricing and book with the vendor of their choice.
We are led by seasoned event planners who truly believe and trust in the transformative power of design and creativity, which elevates experiences while inspiring and engaging the people who attend them. We have developed a fabulous and innovative process to deliver a truly magical wedding and perfect events.!